Artists all over the world constantly seek the best tools available to express their creativity through art. However, in this era of technology, the best way to exhibit one's art is through creative digital platforms. The Adobe Creative Cloud is one such platform that includes a few of the tools required to make this happen.
However, for creators to make the most of their skills, a good device is essential. Laptops are the most convenient way to achieve this! Thus, a large number of people are always on the lookout for the best laptops for Adobe Creative Control. If you're one of them, then be sure to read this article till the end!
The Top 7 Best Laptops For Adobe Creative Cloud
Let's talk about the best 7 Laptop models in the market for creative individuals to be able to indulge in expressing their skills in the best way possible. In this section I will solely focus on reviewing the most diverse and best Laptops out there that fulfills the general criteria all artists and ACC workers should look for.
1. Razer Blade 15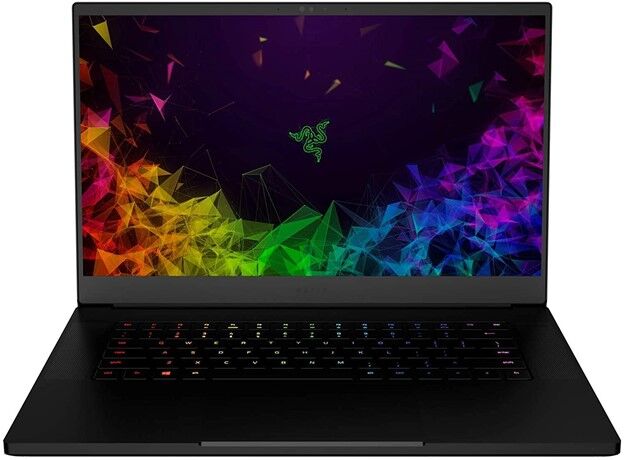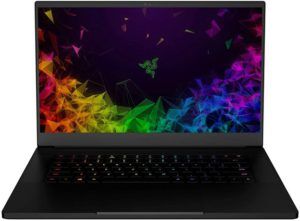 The Razer Blade 15 Studio Edition is arguably the most beefed-up model I could find that promises to fully accommodate Adobe Creative Cloud, hence making it worthy of the top spot. This is a high-end device for professionals and content creators, hence earning its top spot on my list.
This premium beast is powered by an Intel Core i7-10875H CPU running at 5.1GHz. The strong CPU is ideal for working with Adobe CC programs like After Effects and Premiere Pro. The extraordinarily powerful GPU, the NVIDIA Quadro RTX 5000 with 16GB of VRAM, maximizes professional productivity and is the added cherry on top.
Its 32 GB of RAM can run all the apps from the service and is upgradeable! It also boasts a big enough screen to work on and other expected standard facilities, like Gigabit Ethernet speeds for Adobe Creative Cloud updates.
A few downsides? It has a comparatively low battery life, lasting only about 6 hours, and well, all the nice features above surely come with a high price tag!
Specifications
CPU: Intel Core i7-10875H, 2.3GHz
GPU: 16GB NVIDIA Quadro RTX 5000 graphics card
RAM: 32GB
SSD storage: 1 TB
Battery life: 6 hours
Features
Overpowered GPU: The current graphics processing unit uses the Turing Architecture, making it ideal for high-end graphics jobs. Photoshop and Adobe After Effects use VRAM. With 3072 CUDA cores, this GPU is ideal for rapid rendering and visualization tasks.
High RAM support: This laptop also has a high RAM number of 32 GB, which is ideal for handling Adobe Audition and its many acoustic needs. The current upgradeable RAM allows you to manage any degree of multitasking with ease.
Large Display: The 15.6-inch 4K display is a creative joy. The OLED panel has a 100% DCI-P3 gamut and a 3840 x 2160 pixel display resolution. Highlights include multi-touch capability and a 1 ms overdrive reaction time.
Sleek Design: From a design perspective, this workstation laptop has a backlit keyboard with good actuation for ideal typing, a snappy touchpad, a high-end webcam, fantastic speakers, and an innovative cooling system,
Pros
RAM of 32 GB for faster data access
A stunning showcase of the best video and photo editing.
a fantastic turbo-clocked processor
Thunderbolt 3 for external monitors
Cons
No products found.
2. Acer Predator Helios 300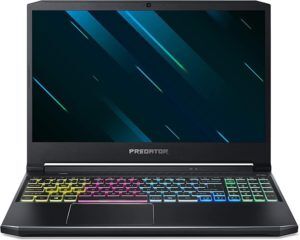 Money talks best when it comes to budgeting. This is where the Acer Predator Helios 300 proves to be a bang for your buck.Productivity on the Acer Predator Helios 300 is definitely a royal pick minus too much luxury.
Despite being primarily a gaming notebook, this machine has enough punch to run every piece of software in the Adobe Creative Cloud while also allowing multitasking.
The 512GB SSD drive, which also allows upgradeability, meets storage requirements. The featured operating platform for this gadget is Windows 10 Home edition. Despite its revolutionary thermal design, the laptop weighs only 5.07 pounds. In terms of connectivity, the gadget includes Type-C Gen 2 and Gen 1 ports, as well as other essential interfaces.
The keyboard on this laptop is backlit and has good actuation and key travel. Not only that, but you also get a great touchpad and powerful speakers with MaxxAudio technology on this laptop. Acer allows you to take control of your device by switching between operational modes using the PredatorSense platform.
Nonetheless, if you are a professional content producer seeking to explore every aspect of Adobe CC while multitasking, this Acer notebook is one of the best computers to buy.
Specifications
CPU: Intel Core i7-10750H
GPU: NVIDIA GeForce RTX 2060 6GB
RAM: 16GB
SSD storage: 512 GB
Battery life: Up to 6 hours
Features
Empowered CPU: The Intel Core i7-10750H, 2.6GHz processor is essential for performing CPU-intensive operations such as audio restoration and RAW music processing. This chipset supports Hyper Threading and can be overclocked to 5GHz.
Amazing Screen Support: The 144Hz screen refresh rate ensures that the 1080p display is vivid and exceeds expectations. The 15.6-inch screen has a total display resolution of 1920 x 1080 pixels and is precisely mounted on an IPS panel. If you're interested in picture and video processing, the 300-nit brightness level will take care of the visual quality.
Strong GPU: The NVIDIA GeForce RTX 2060 GPU is based on the Turing architecture and is capable of assisting with some of the most graphics-intensive rendering tasks. The 6GB of VRAM is also a huge upgrade.
Strong Wi-Fi Compatibility: This also has Killer Wi-Fi 6 compatibility and good wireless standards, providing quicker connections.
Pros
Unrivaled processing performance for the price
The best graphics card for 1080p gaming and video editing
Innovative cooling technology
Cons
The aesthetics are underwhelming.
No products found.
3. Apple MacBook Pro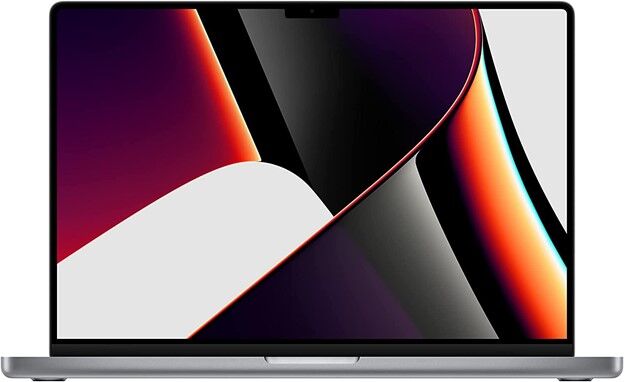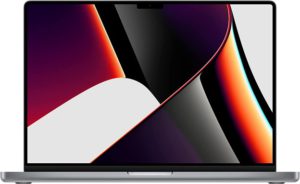 Using the Adobe Creative Cloud applications on the new Apple MacBook Pro is light and effortless! Aside from a modern yet conventional appearance, Apple boosts productivity with a strong battery at the helm.
Apple's 16-inch display is spectacular, with a total display resolution of 3456 x 2234 pixels. The Retina Display is ideal for creative projects, and True Tone technology provides true colors during editing. The current magic keyboard with 1 mm of key travel boosts efficiency. A snappy trackpad is also included, as is an integrated Touch Bar and an extremely responsive Touch ID.
If you prefer a smaller screen, the new 13-inch MacBook Pro is also an option. This type, in addition to a huge price reduction, when it comes to storage, the 512GB SSD device is lightning quick and even aids in the smooth loading of the pre-existing macOS X 10.0. You may also upgrade the operating system to use the most recent version of the Adobe CC programs.
The six-speaker system is unrivaled in its class, and it is complemented with high-end force-canceling and dedicated woofers. This feature makes the audio repair, mixing, and other acoustic tasks more convenient. The new and updated MacBook weighs 4.7 pounds and includes three Thunderbolt 4 connections to boost connectivity and functionality even further.
Specifications
CPU: Apple M1 Pro 10-core, 3.2GHz
GPU: M1 Pro, 16-core
RAM: 16GB
SSD storage: 512GB
Battery life: Up to 16 hours
Features
Top-notch CPU: Apple's very own M1 Pro-10-core CPU is quick and ensures that this model outperforms its competitors. The current CPU improves processing rates and allows you to easily manage software like Adobe XD, Dreamweaver, and Audition.
Apple's Own GPU: Its unique GPU, the M1 Pro 16-core GPU, operates as expected and has 16 cores, making it ideal for music creation, podcasting, and other professional endeavors that demand more bandwidth.
Intense Battery Life: When it comes to battery life, this laptop has a 21-hour backup, which is more than enough for creatives and also the highest battery life of any other entry on this list!
Apple product: The sleek design and display quality showcase Apple's classic charm in all of its glory.
Pros
With the most recent CPU, it is possibly the best for audio and video editing right now
Beautiful, eye-pleasing display for marathon editing
With 11 hours of battery life, you may be proud of your audio quality
Cons
The GPU isn't as powerful as its competitors
It Comes at a Price. It is the Price
No products found.
4. Lenovo Legion 5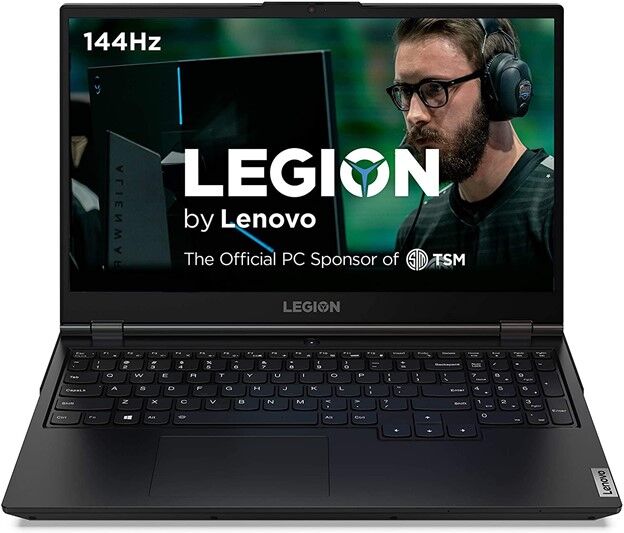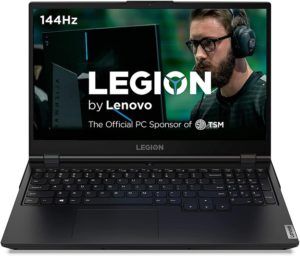 The Lenovo Legion 5 is a high-end laptop that managed to secure the 4th position on this list for reasons.
The Lenovo Legion 5 is equipped with some of the greatest and most high-end components available, making it an excellent choice for creative jobs. It's difficult to find fault with this laptop because it checks practically all of the boxes for a laptop that's suitable for working with the Adobe Creative Suite.
This laptop meets all of the criteria for computers that are suitable for use with the Adobe Creative Suite. Furthermore, it has high ratings on the selection criterion as well. It is equipped with one of AMD's most recent processors. Additionally, the CPU has a high level of overclocking potential and basic cache functionality.
As a result of its large quantity of SSD storage and RAM, it features a highly fluid user interface. The NVMe SSD, in particular, is remarkable since it gives up to a fivefold speed increase over standard SATA SSDs when compared to them.
Specifications
CPU: AMD Ryzen 7 4800H (8 cores, 4.2 GHz)
GPU: NVIDIA GeForce GTX 1660 Ti (6GB DDR6 VRAM)
DDR4 RAM: 16GB
SSD storage: 512GB NVMe PCIe
Battery life: 6 hours and 15 minutes
Features
Strong CPU: Having the latest and one of the strongest AMD processors at your disposal will surely set you apart! This bad boy also boasts an immense potential to be overclocked if needed to do heavy multitasking and high-scale rendering in the CC app.
High Storage: NVMe SSDs reign supreme and that's exactly what this bad boy packs! They are much faster and can also support a stable and fast UI.
Adequate Ram Support: 16 GB of RAM would be more than enough to get you going through the day without facing any difficulties with the apps from Adobe CC.
Pros
AMD's 4000 series CPUs are some of the most up-to-date and quickest processors available
It has one of the finest mid-range GPUs available, as well as a lot of VRAM
The screen has a very fast refresh rate and is nearly completely bezel-less
Protection from blue light through the use of UV ray filters
Because of the blue light and UV rays filters, it provides eye protection
Cons
Typing on the keyboard is a clumsy experience
No products found.
5. Microsoft's Surface Book 3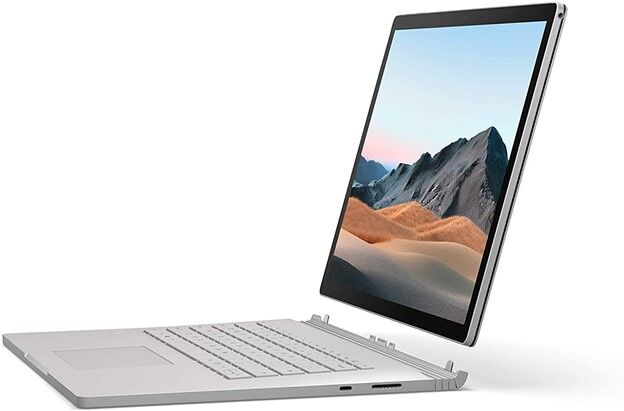 Microsoft is one of the greatest software firms, but the corporation has also created a reputation for itself in the laptop market. The Microsoft Surface Book series has had tremendous success in recent years, and the third iteration of this series, known as the Microsoft Surface Book 3, is now available.
The laptop's specs include 10th-generation Intel Core-series CPUs up to the Intel Core i7-1065G7, a quad-core processor with eight threads. The RAM size of the laptop may be set to 8 GB, 16 GB, or 32 GB.
The Surface Book 3 now comes in two sizes: 13.5 inches and 15 inches. The 13.5-inch model has integrated graphics or an NVIDIA GeForce GTX 1650 4 GB GDDR5, while the 15-inch model has an NVIDIA GeForce GTX 1660 Ti 6 GB GDDR5.
The 15-inch edition is significantly more expensive than the 13.5-inch variant, but the graphics capabilities are far superior and may readily assist you with Adobe Creative Cloud programs such as Photoshop picture editing and video editing.
In terms of the screen, Microsoft has employed a touch IPS panel for both display versions, which is known as the PixelSense display.
Specifications
CPU: Intel Core i7-1065G7

GPU: NVIDIA GeForce GTX 1660 Ti (6 GB)
RAM capacity: up to 32 GB
SSD storage: NVMe PCI-E SSD storage of up to 2 TB
Battery life: 17.5 hours
Features
Variations in screen sizes: TheSB3 comes in two models. The 13.5-inch model has a resolution of 3000 x 2000, while the 15-inch model has a resolution of 3240 x 2160. The quality of these display panels is extremely immersive, with a static contrast ratio of 1600:1. Despite being bigger than the XPS 13, the screen bezels are still thin when compared to competing laptops.
Sleeky Design: The design of the Surface Book 3 is similar to that of the MacBook Pro notebooks, which gives it a luxury feel that many may crave. The laptop's thickness is incredibly small, and a notable feature of this laptop is that the screen can be detached from the base of the laptop, thereby turning it into a huge tablet. Portability just got more portable.
High Battery Life: The biggest highlight of this product has to be its long battery life. This makes it stand out from most entries on this list and will just about give all interested creators a huge edge.
Pros
It includes a specialized graphics engine
high-end touch screen display
It has the potential to be utilized as a tablet
Cons
a lot more expensive than the competition
No products found.
6. ASUS ROG Strix G15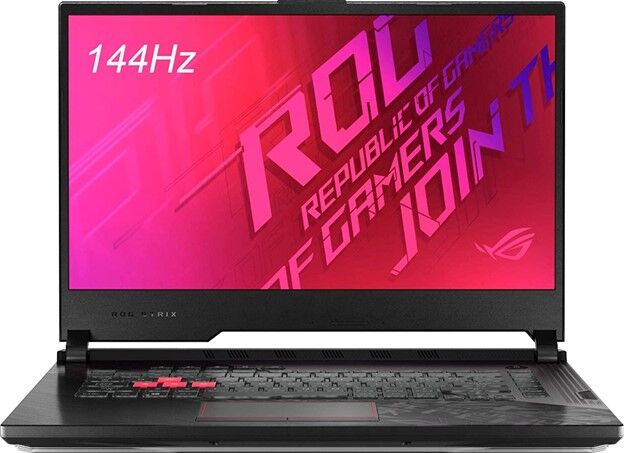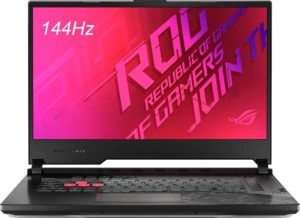 The ASUS ROG Strix G15 is a great gaming computer, in the context of Adobe CC it goes beyond the requirements. If you have the means, I highly suggest this one. Obviously, it is a gaming laptop, so it includes fans that can deal with increasing heat, although at a high volume.
This laptop's powerhouse is the Intel Core i7-10750H processor. It is capable of easily outperforming any desktop computer equipped with an i7-9000s or GTX 2080. Whether it's gaming or graphically intensive work like your next UI project, the CPU doesn't hold back with its 12 threads and 6 cores.
Along with it, there's 16GB of DDR4 RAM and a massive 1TB SSD, both of which are more than adequate to run your programs with a gazillion Chrome windows. It also includes a responsive RGB keyboard.
Because of its batteries, on batteries, you only get around 3 hours of optimal performance. During this time, turning on the laptop's specific Turbo mode will be a mistake. Only buy it if you plan on working with plug-ins for a long period of time because the battery does not perform well.
To summarize, I'd recommend purchasing this laptop only if you have the cash or if you can operate with that type of battery power.
Specifications
CPU: Intel Core i7-10750H
GPU: NVIDIA GeForce RTX 2070
RAM: 16GB
SSD storage: 1TB
Battery life: 8 hours.
Features
Unstoppable GPU: If the NVIDIA GeForce RTX 2070 can run AAA video game titles, then it would be able to run Adobe Premiere Pro while editing 4K video with ease. Honestly, almost all artists would love to take a little break and go on a gaming spree on this bad boy!
RGB Keyboard Support: Who doesn't love to see some colors as they wake up and as soon as they fall asleep, your entire Adobe suite experience will surely get colorized with this Laptop!
Pros
Built for every type of business or game
Cons
No products found.
7. Leopard MSI GL65
As you can tell by looking at the specs, the CPU performance is excellent, literally on par with the first laptop on this list. It really outperforms many laptops with comparable specs. I must state that performance was not one of the areas where MSI cut corners or scrimped while building this device.
You'd get a lot of power from its 12 threads and 6 cores. Consider running numerous applications on your Adobe CC. Other prominent features include a great keyboard, a 144Hz screen, a responsive touchpad, and a battery that is far too well-crafted for a gaming laptop.
For heavy work like multi-layered illustrations or high-grade video editing, the RTX 2070 GPU is ideal for this task. It is capable of handling 1080p HDR films with ease, not to mention how well it handles 4K. For a change, that doesn't have to be HDR, and even if it is, that's OK.
The graphics card would have no reservations about working with any footage.
The arrangement of the keys is typical in this manner.
However, I saw it bottoming out when I struck a key too hard or wrote too quickly. You'd get used to it as I did, but for now, you might want to rip your hair out. Noisy fans, odd USB port placements, and a touchpad that gets in the way of typing are some of the drawbacks.

Specifications
CPU: Intel Core i7-10750H
GPU: Radeon RTX 2070
RAM: 16 GB RAM
SSD storage: 512 GB
Battery Life: 5 Hours
Features
High Refresh-rate: One of its selling features might be the 144Hz frequency. It features a 3 ms reaction time, which makes gaming and intensive work appear fluid. That is virtually lag-free. It also avoids bleeding, which is a common issue with computers in this class. Furthermore, the color fidelity is excellent.
High-powered CPU: Intel's tenth generation Core i7 processors do not bluff around. This CPU is just as strong as many of the other high-end models on this list. Those 12 threads and 6 cores won't hold back when it comes to showcasing top-notch performance.
Pros
Powerful construction and performance
The screen is just amazing
The stunning RGB keyboard
Excellent battery life for a gaming laptop (5 hours of light work)
Cons
No products found.
Factors To Consider Before Buying A Laptop For Adobe Creative Cloud
You're not interested in any of the laptops on this list? If so, try the Adobe Creative Cloud software suite, which may consume a significant amount of resources from both a laptop's CPU and graphics processor.
Hence, before choosing the right laptop for you, I would suggest you learn more about the basic requirements needed by Adobe Creative Cloud apps to function properly on your laptop. Here is a list of all the apps within the creative cloud and their individual requirements.
However, here are just the basic requirements for the Adobe Creative Cloud App for both Windows and Mac OS.
A Central Processing Unit (CPU)
The Central Processing Unit (CPU), often known as the processor of a computer, performs a variety of tasks. Your laptop's CPU is known as the "heart" of the machine since it supplies the system with the necessary processing capacity to operate all of the apps.
Investing in the most sophisticated CPU available ensures that your computer will remain sharper for a longer period of time. Opt for reputable brands like Intel and AMD for the best performance.
Turbo Boost is currently available on several high-end Intel CPUs. This enables the CPU to function at lower speeds to conserve energy and then boost speeds up to higher speeds only when quicker performance is required.
Your CPU chip has a certain number of cores that execute instructions, and the speed at which they are processed is measured in gigahertz (GHz) (gigahertz). There are several cores in every computer, and they are all incorporated into the CPU socket.
In addition, each of the cores is capable of reading and processing instructions in parallel with the other cores, resulting in an increase in the overall performance of the computer. A quad-core is quicker than a dual-core, and so on.
You'd want your laptop to have at least six cores in order to get the most out of it. Because some of the higher-end apps, such as Premiere Pro and After Effects, need a minimum of 6 cores, a laptop with 6 cores can operate almost all of the applications in the Adobe Creative Suite. A laptop with eight cores can manage the Adobe Creative Suite.
Intel's Core CPUs are used in several prominent laptop models, with 10th-generation Intel processors leading the way in 2021. The Intel Core i5 and i7 processors are powerful enough for creative jobs, while the MacBook Pro is powered by the even faster Intel Core i9 CPU.
For certain Adobe Creative Cloud operations to run well, a laptop must have the necessary number of cores. If it does not, the device will slow and become unresponsive.
The operating speed that a laptop generates while doing different activities is referred to as the clock speed of the laptop. A faster processor is required in order to operate the Adobe Creative Cloud. Most apps will lag when operating at a lower clock speed when using a lower clock speed.
The word "gigahertz" is used to describe the speed of a clock (GHz). Adobe Creative Suite runs best with a CPU speed of 3.2 GHz, which is the maximum recommended speed. Because Premiere Pro and After Effects are both the most demanding apps in terms of power usage, I used these two applications to determine the optimal clock speed once again.
If a CPU has a clock speed of at least 3.2GHz, it will be able to execute all of the programs in the Adobe Creative Suite without a hitch.
Graphics Processing Unit (GPU)
The graphics processing unit (GPU) is referred to by its abbreviation, GPU. It is the component of a laptop that is responsible for handling all of the elements necessary for displaying images on a screen.
It is unlikely that your laptop will be able to run the latest versions, and in certain instances, the complete Adobe Creative Suite, unless it has a newer GPU and a sufficient quantity of VRAM.
Adobe Creative Suite requires a minimum of 512MB of video memory to work properly. In terms of VRAM, this is the minimum at which a user can barely make use of the Adobe Creative Suite programs. For the Creative Suite, I suggest a minimum of 1 GB of video memory. You'd also want to look at GPU models from the Nvidia 1000 series or an equal range of cards.
Battery Life
How can you expect to effectively do your work if you have to constantly keep plugging in your charger to recharge your laptop while working? Which is why it is crucial to consider the strength of the battery life of your laptop to make the most out of your investment.
Usually I would suggest buying a Laptop that can at least provide you with a solid 6+ hours screen time before having to be recharged. Most of the apps in Adobe Creative Cloud are battery hungry and will require a lot of power to run. The more battery life you get with your laptop the better. However, a middle ground must be maintained.
Usually laptop models with stronger CPU and GPUs will be draining your battery far faster than those with weaker counterparts. Hence, if you try to prioritize your battery life, you would often might have to sacrifice performance. You might have noticed that in our product list the more tougher laptops usually had lower battery life whereas the more expensive ones had higher.
Random Access Memory (RAM)
RAM, or Random Access Memory, is a type of memory that may be read and written at any time. RAM is also known as random access memory (RAM). When it comes to video editing on laptops, RAM is a very significant component.
When investigating RAM (which is an abbreviation for random-access memory), you're likely to come across the term DDR4 (double data rate). This is the most recent memory arrangement, and it provides your device with better bandwidth than its predecessors (DDR3 and prior).
The vast majority of high-quality laptops introduced in the last two years, including those from Dell, Asus, Apple, HP, and other manufacturers, are equipped with DDR4 RAM memory.
When working with Adobe Creative Cloud, the amount of RAM available is critical. Adobe CC programs will not even load, let alone work properly if your computer does not have a sufficient quantity of RAM. In order to operate the Adobe Creative Suite, your laptop must have a minimum of 8 GB of RAM installed.
In terms of RAM, I would recommend at least 32 GB. It is preferable, though, if you can have 64 GB of storage. 32 is the lowest resolution you should choose if you're going to be editing anything in 4K. This is especially important for people who do high-end video editing.
Solid State Drive (SSD)
When it comes to working with the Adobe Creative Cloud, having SSD storage is essential. SSD is an abbreviation for "solid-state drive."
Hard Disk Drive (HDD) storage is superior for long-term data storage, but SSD storage is much faster, and if you want to use creative tools such as Photoshop or After Effects, it's critical that you have enough SSD storage accessible on your system to accommodate your needs.
While an HDD has the ability to hold up to ten times the amount of data as an SSD, it will also be at least ten times slower than an SSD. As a result, an SSD should only be utilized to store programs that will be used on a constant basis. (In this case, the Adobe Creative Suite).
If you're on a tight budget, a 256GB SSD might even be sufficient for your laptop's internal storage needs. I suggest that you have at least this much SSD storage, as the overall storage requirements of all of the programs are slightly under half of 256 GB of SSD storage.
You can almost always rely on external SSD storage as an inexpensive and simple option to improve the performance of your computer. If you do a bit more research on SSDs, you'll most certainly come across the acronyms PCIe and NVMe, which is fantastic news if you'll be working on more demanding projects.
These terms refer to the most recent interface and protocol for managing the data on your SSD as quickly as possible, and they are already used by the majority of high-end workstations, such as the Apple MacBook Pro. Having sufficient SSD storage also facilitates faster loading and booting times for both your UI and creative cloud apps.
Price
The last criterion to consider is the cost of the laptop you want to purchase. Prices, on the other hand, are difficult to predict since they seem to fluctuate depending on supply and demand. With a price range for each product. However, this is a factor that totally depends on your personal ability and willingness.
However, I would suggest opting for more expensive options if you 100% guarantee for actually making the most out of your Adobe Creative Cloud experience.
Conclusion
That pretty much sums up the discussion on the Best Laptops for Adobe Creative Cloud. I hope you learned a great deal from this article and will be able to make an informed decision regarding buying a Laptop. I wish you a great venture ahead!!
This is my upwork profile link. (If needed)
Last update on 2023-09-11 / Affiliate links / Images from Amazon Product Advertising API